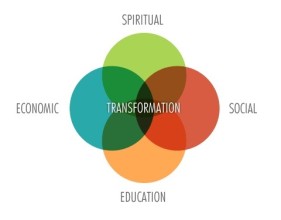 Transformation in Action
GlobalBLC partners with businesses and social enterprises who are being transformational. Our participants learn from these leaders while taking part in a global studies program and/or global forums.
Are you ready to learn more on how to be Transformational? Contact Us.
Read more about just a few organizations we have partnered with who put transformation in action below.
---
Learn to Earn is a skills development and job creation organisation seeking to develop people, especially unemployed people, socially, economically, emotionally and spiritually.
[expand title="Read More"]
Our skills development and training centres are based in vibrant Khayelitsha and the seaside town of Hermanus. Here, we endeavour to eradicate unemployment and other legacies of injustice in South Africa. Since 1989 we have trained more than 9500 unemployed people with market-related skills.
We have seen over 80% of our graduates become economically active, with up to 11% starting their own businesses. Our students have the option of receiving tuition in Sewing, Graphic Design, Carpentry, CaterCare, Bake for Profit, Home Management and Office Management . All of our courses have a basic business and life skills aspect.[/expand]
Many impoverished communities around the world are ripe with natural resources, but lack the knowledge or opportunity necessary to form a market and delivery system to distribute and gain profit from their goods.
[expand title="Read More"]
By gathering the organizations, people, technology, activities, information and resources necessary to move a product or service from these communities to eager customers, World Hope International is helping to transform entire countries by creating opportunities for improved livelihoods. [/expand]
GBLC provides research for global companies entering the US Market.
[expand title="Read More"]
–
[/expand]